The hospital is a day care clinic, which has been testified for an ISO 9001:2008 accreditation.
NO Telephonic appointment & appointment by first come, first served basis.
Monday – Saturday (Morning)

10:00 - 11:30

Monday – Friday (Evening)

6:30 - 07:30

Saturday (Evening) - Sunday

Closed
We deal with patients of piles[hemorrhoids], anal fissures, anal fistula, rectal prolapse, rectal polyp,pilonidal sinus, anal pruritus and other anal pathologies. We provide many advanced approaches and technology for Ano-Rectal procedures
The hospital is equipped with ultramodern instruments like ellman radiowave generator, CO2 laser, Infra Red Coagulator, Direct current Probe, electrocautery, cryoablator and doppler ultrasound.
34 years of experience, certified doctors & using modern technology
Medical Amenities
Resposible Departments
Piles and Hemorrhoids

Anal fissure

Fistula -in- ano

Pilonidal sinus

Constipation
A research based pharmaceutical company
FINE MORNING PHARMA
Gupta Nursing Home
Facilities We Provide
Standards of Treatment
We provide standard treatment & best medical facility in clinic.
34+ Years Experience
We have a 34+ Years Experience and best facility in the clinic.
Quality Care Services
We provide a quality of care and best medical facility in clinic.
Testimonials
What people say about
Very experienced doctor I was suffering from fistula from last 6 years and already have 4 surgeries without any relief. But doctor Gupta has fully cured

Also the staff is very co-operating and nice in behaviour.

Thanks to doctor Gupta and staff members
I have been operated in 2011. Since then no pain and bleeding. Treatment is well Dr is best. Staff and hospital is very cooperative..
Dr Pravin Gupta is best Colorectal Doctor of India who uses latest techniques and fastest recovery. I was operated by him twice with 100% satisfaction.
Srishti Chandra
Doctor is very experienced.
Staff is well behaved and modern technology is used. there is no complication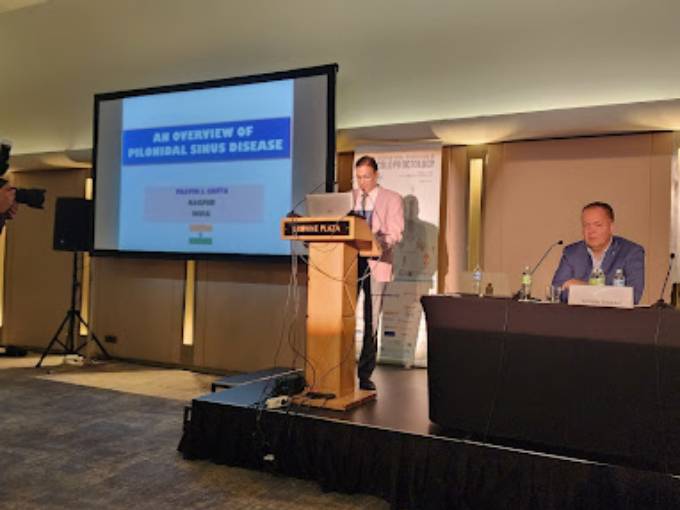 An Overview of Pilonidal Sinus Disease
Symposium of Coloproctology of Yugoslavia
AMRERICAN SOCIETY OF COLON AND RECTAL SURGEONS
Homepage 03